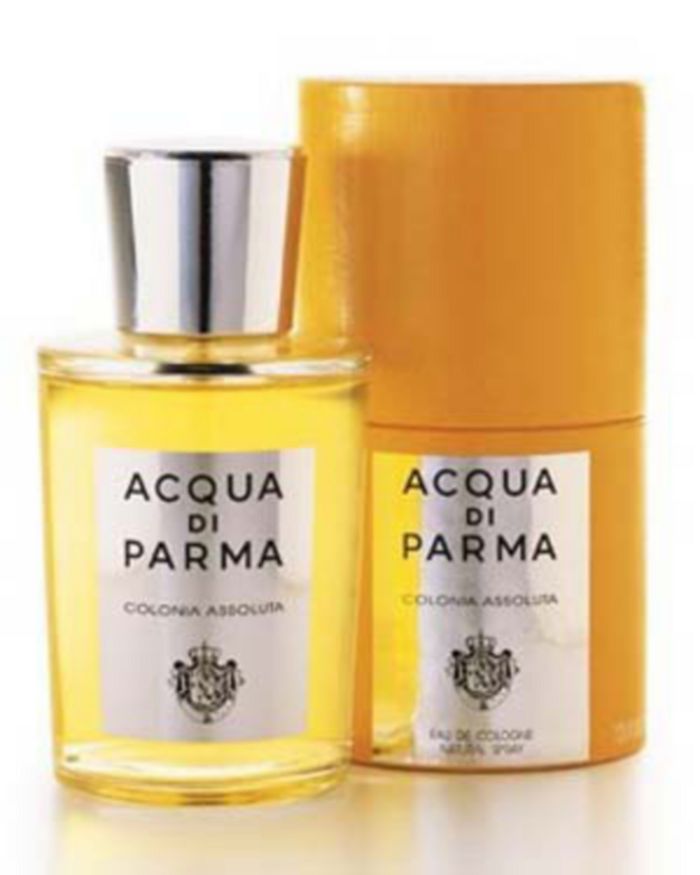 product details
A rich bouquet of Italian citrus, hot spices and refined floral notes for both men and women alike. It is blended with the white musk and amber provides for a long lasting dry-down.

Colonia Assoluta is an intoxicating composition of four complementary accords and 2% essential oils: Citrus Freshness, Spicy Vibration, Floral Luminosity, and Sensual Wood.

To contain Colonia ASSOLUTA, the company decided to use the flask designed in the 1930s for Colonia, which became the signature style of Acqua di Parma with its characteristic cylindrical shape. . This hand-made flask produced by master glassmakers is differentiated for Colonia Assoluta with a simple, yet elegant silver cap.

In accordance with the precise, traditional procedures of Italian artisans of the early 1900s, the labels are still applied by hand onto the flask and onto the famous Parma yellow box - the symbol of Acqua di Parmas prestigious heritage and craftsmanship.