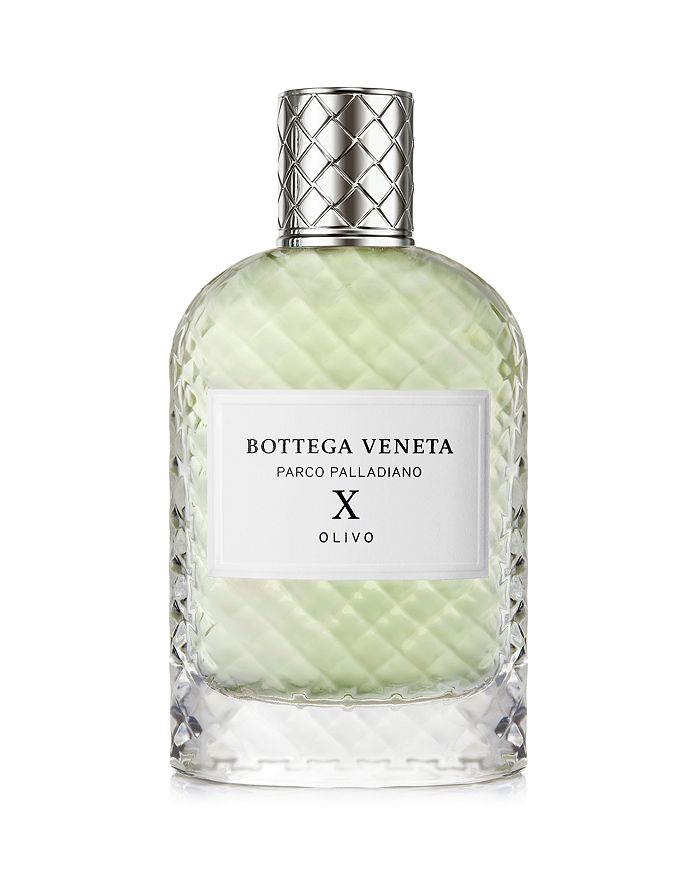 product details
KEY NOTES:
Green olives

ABOUT THE FRAGRANCE:
Parco Palladiano X Olivo conjures the powerful presence of the olive tree. Known as the Tree of Life, it is strongly rooted in the depths of the soil, with branches that ascend swiftly toward the sun.

"Olivo is a woody green composition--strong and charismatic, grounded on the earth and rising to the air. From the bottom of its roots, climbing over the center of its trunk to the top of its leaves, it liberates its green strength," says perfumer Amandine Marie.

The olive-colored juice, green and woody in composition with a green olive accord, captures the vibrant hue of this tree's silvery leaves glistening under the sun in spring.

Andrea Palladio's legacy is a source of ongoing inspiration, shaping Bottega Veneta's vision for the expansion of the Parco Palladiano collection. Established with six fragrances, the line will continue to expand, like the gardens which inspire them, with new additions yet to be revealed. Each fragrance represents an "olfactory trompe l'oeil," composed from the finest raw materials of species grown in the region. Bearing the name of the key note in each composition, along with a simple Roman numeral, to honor the classical heritage of the Palladian villas, the fragrances are assorted into one of four botanical families; flowers, woods, herbs and fruits, corresponding to different parts of the garden.