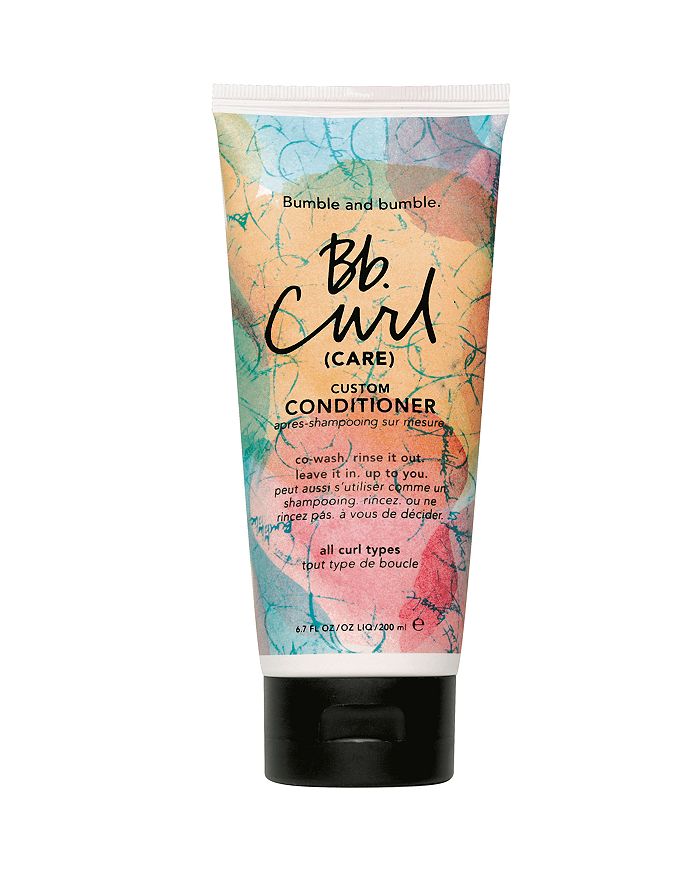 product details
WHAT IT IS:
A custom multi-purpose conditioner, with UV inhibitors, that you can leave in, rinse out or co-wash--it's conditioner, curated by you.

WHAT IT DOES:
This multi-tasking, 3-in-1 Custom Conditioner can be left in, rinsed out or used as a moisturizing co-wash:
1. When used as a standard conditioner, Bb. Curl Custom Conditioner helps prepare the hair for styling by moisturizing, detangling and defrizzing.
2. When used as a co-wash, it removes product buildup while retaining moisture, since curly hair tends to be thirsty.
3. When used as a leave-in, it hydrates, detangles and leaves hair manageable for an effortless, low maintenance look.

A cheeky riot of ringlets, a halo of Botticelli waves--these glossy, fluffy, frizz-free textures are the stuff of curl fantasies. Enter Bb. Curl, a multi-tasking line that hits this spiral sweet spot, every time you style. Infused with HydraSculpt Blend™--a mix of Brazilian oils and a curve-defining polymer (humidity's no match, swear)--Bb. Curl's products can be mixed and matched to create the perfect boing; no matter the curl, no matter the girl. Bb. Curl. For an epic blend of control and chaos.