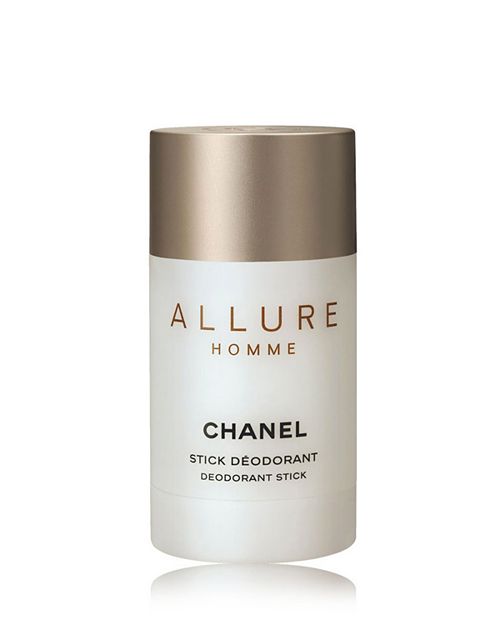 CHANEL
ALLURE HOMME Deodorant Stick 2.1 oz.
Deodorant Stick 2.1 oz.
product details
Solid, alcohol-based formula provides effective protection. Scented with ALLURE FOR MEN. Stick deodorant provides emollience to the skin and protection against body odor, for instant and lasting freshness. Provides dependable, long-lasting protection in a lightly scented, easy-to-use, non-tacky formula.

Apply in the morning or as needed to ensure freshness.