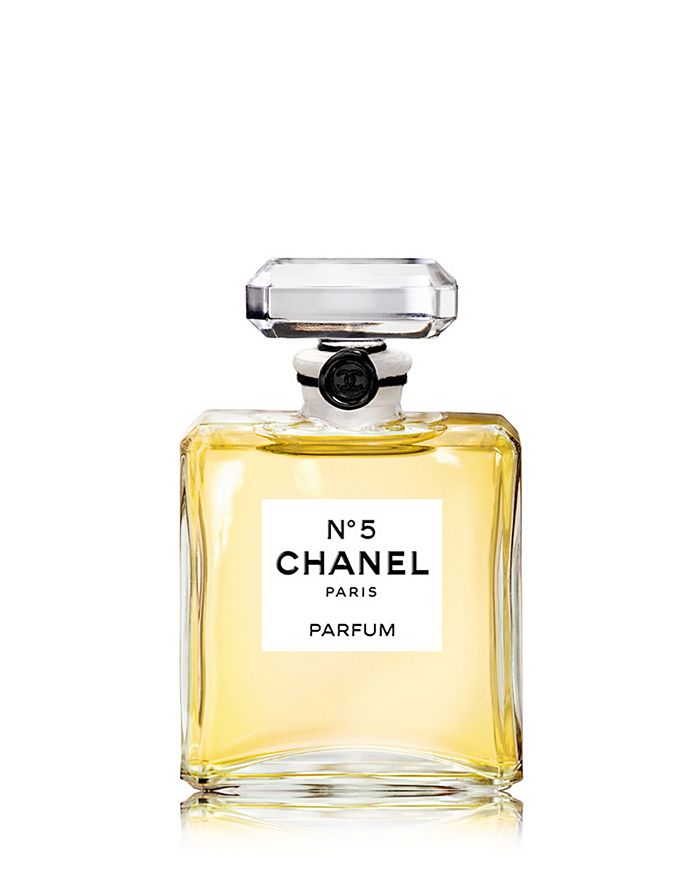 CHANEL
N°5 Parfum Bottle 0.5 oz.
Parfum Bottle 0.5 oz.
product details
When Gabrielle Chanel created N°5 Parfum with perfumer Ernest Beaux in 1921, she launched a revolution in a bottle. It was the first of its kind -- ground-breaking for Beaux's innovative use of aldehydes, or synthetic components which add layers of complexity, making N°5 shockingly modern in an era of single-note scents. As the most potent symbol of the luxurious simplicity for which Chanel is renowned, N°5 has since become more than a fragrance. It is an olfactory heritage: an idea of femininity, a masterpiece of chic, passed on from generation to generation. The now and forever fragrance.

COMPOSITION
A bouquet of abstract flowers is how Gabrielle Chanel described N°5, a floral-aldehydic fragrance whose formula requires no less than eighty ingredients. At first, the scent unfolds with a stunning surge of Ylang-Ylang and Neroli (bitter orange tree blossom). Then, a perfect harmony of voluptuous May Rose and sensuous Jasmine from Grasse emerges, followed by a vibrant woody base of Sandalwood, Bourbon Vetiver and Vanilla. An ever-changing fragrance with no single dominant note, N°5 boasts the incredible power of being able to be interpreted differently based on the wearer, thus revealing each woman's uniqueness.

ART OF PERFUMING
Parfum is the most precious, concentrated and long-lasting form of fragrance, with its own specific application. Gabrielle Chanel's advice was to apply it "wherever you would like to be kissed."