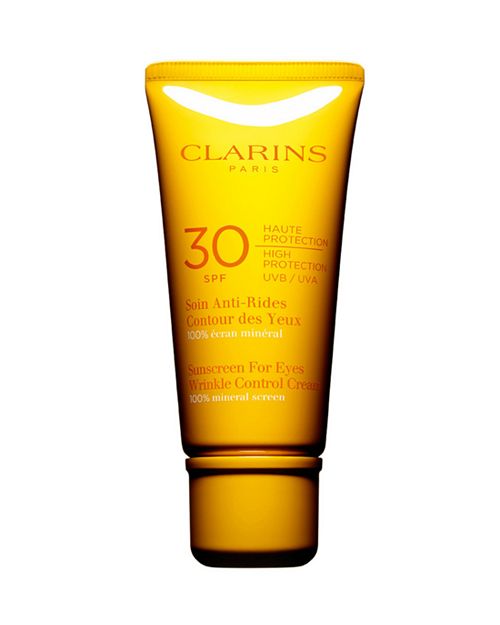 Clarins
Sun Wrinkle Control Cream for Face SPF 30
product details
This high protection sunscreen product is perfect for sensitive skin or skin exposed to prolonged sunlight and harmful UVA and UVB rays. This lightweight cream also moisturizes skin, helping prevent sun-induced skin aging as it promotes an even, long-lasting tan.
shipping & returns
This product will be delivered by Standard Ground Shipping and is not eligible for Premium or Overnight Shipping.
You have 365 days to return most Bloomingdale's purchases. The Final Offer items must be returned within 30 days of the shipment date. For complete details, see our
Shipping
and
Returns
policies.