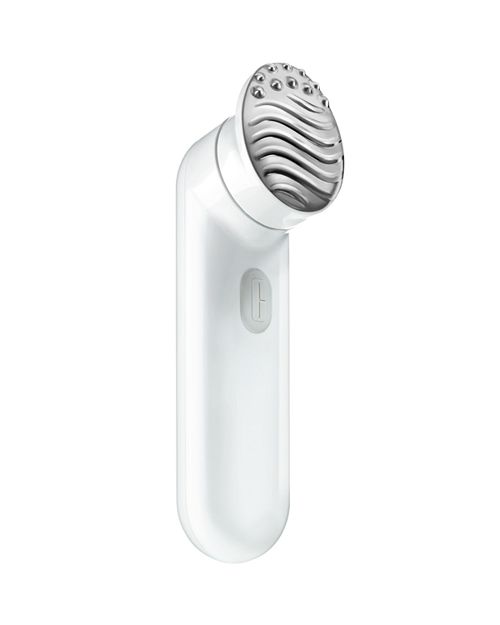 Clinique
Sonic System Massaging Treatment Applicator
product details
An uplifting treat for skin developed by dermatologists. Leaves skin looking luminous and radiant. Use it to massage in two of Clinique's skin-firming formulas: Repairwear Sculpting Night Cream and Sculptwear Contouring Massage Cream Mask.

• Massage action helps boost micro-circulation to create a rosy glow.
• Metal applicator cools and refreshes on contact.

How to Use:
• Attach Massaging Treatment Applicator to your sonic brush.
• Use an upward motion to apply a generous layer of Repairwear Sculpting Night Cream or Sculptwear Contouring Massage Cream Mask on face, jawline and neck.
• Begin massaging with a gentle circular motion. Move from chin to cheek as you sweep across jawline, over cheek and toward your nose, then back again to jawline. Repeat on other side of face.
• Move along jawline, then continue down sides of neck and upper portion of chest and back again until you have massaged entire neck area.
• If massage becomes dry, apply product directly to Applicator.
• After each use, gently rinse Applicator with water and dry with a soft cloth.

Allergy tested. 100% fragrance free.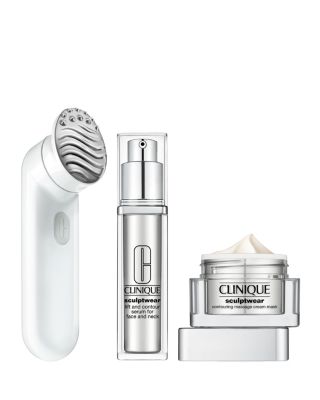 This item is part of Clinique Sculptwear Collection
View All

(3)