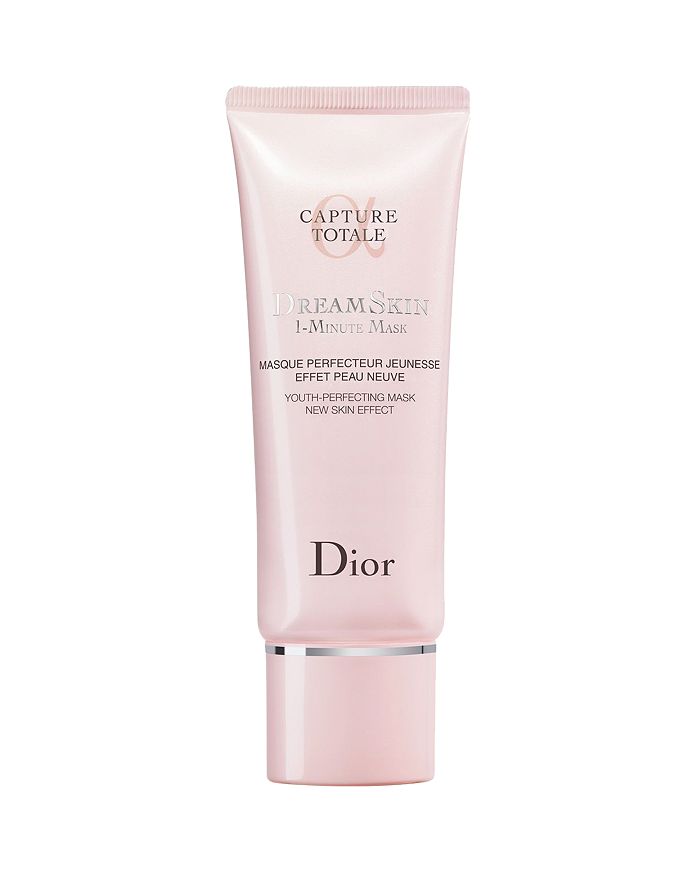 Dior
Capture Totale Dreamskin 1-Minute Mask
product details
Renew your skin in 60 seconds with the new Dreamskin 1-Minute Mask. With a foam-to-crème texture and gentle peeling action, skin appears more radiant and luminous in an instant.

This revolutionary mask transforms the skin, like new, to refresh and reveal its natural radiance in just 60 seconds.

Powerful effectiveness upon the first application:*
- Smoother skin: 87%
- Velvety skin: 87%
- Refined skin texture: 75%
- More luminous skin: 84%

The science behind instant perfection: Upon contact with the skin, its fresh and rosy gel texture turns into a luscious white creme to gently exfoliate the skin and erase any imperfections with a gentle peeling action. Pores appear tightened, the skin's texture is smoother and the complexion is instantly brightened. The skin appears more radiant and glowing in an instant.

With every application, the skin is beautifully renewed, more luminous and unified. Can be used 2-3 times per week to maximize the efficiency of Dreamskin Advanced.

Dior Science has selected the best exfoliating chemical agents--salicylic acid (BHA), glycolic and citric acid (AHA) and flower acids--and have determined their optimal concentration to transform the skin in just one minute. As a result, the complexion is brightened, minimizing imperfections and boosting natural radiance. A rejuvenated skin effect is delivered in record time.

**Use test, 61 women, 4 weeks.