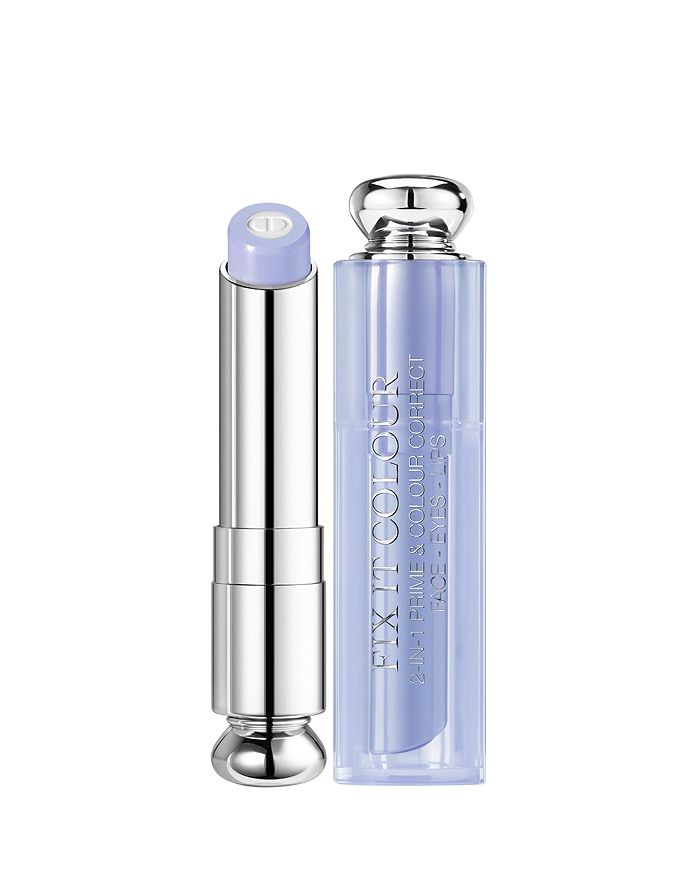 Dior
Fix It Color 2-In-1 Prime & Color Correct
product details
Inspired by backstage makeup techniques, Dior invents its first multipurpose color concealer: 1 stick, 2 textures, 3 application areas, 4 expert shades to target and neutralize the color imperfections of the complexion and around the eye and lip contours.

The center boasts a formula enriched with a soft-focus powder to produce an even, perfected skin surface and fill in wrinkles like a skin-perfecting primer. Around this central core, a green, yellow, apricot or blue shade weightlessly targets and neutralizes color imperfections.

Used alone or in combination, following the "clowning" technique, Fix It Color neutralizes color irregularities in the skin with all the skill and performance of a professional makeup artist.

Four expert magic colors, each a targeted solution.

• 100 Blue: Anti-Dullness Action
Great for yellow-toned Caucasian skins and Asian skins. It evens out tired complexions for extra glow.

• 200 Apricot: Perfect for Matte or Tanned Complexions
Designed to even out dark skins, it tones down grayness, diminishes dark spots and corrects areas of hyperpigmentation and dark circles.

• 300 Yellow: Corrects Dark Spots & Circles
For light skins, erases violet-tinted shadows, from blood vessels to circles under the eyes.

• 400 Green: Anti-Redness Ally
Specially for light complexions and rosy skins, it is used in light touches to fade blood vessels and flushed areas.
Made in France
Web ID: 1797326