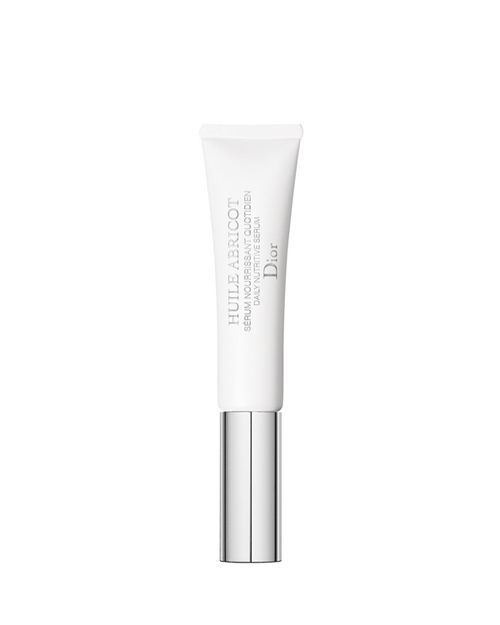 Dior
Huile Abricot Daily Nutritive Serum
product details
Each step in the Dior Manciure routine has been enhanced to include the nourishing and protective Abricot ingredients of the cult-favorite Crème Abricot.

Dior's cult favorite Crème Abricot, now in a daily serum. The rich serum penetrates the skin to deeply nourish and hydrate the cuticles while also smoothing and strengthening the nails, leaving no oily residue behind. Its unique formula protects and hardens the keratin within the nails through a blend of active oils, including argan oil, vitamin E and apricot oil, which is rich in vitamins and minerals. Its soft precision brush applicator dispenses a drop onto each finger and can then be gently massaged in.
shipping & returns
This product will be delivered by Standard Ground Shipping and is not eligible for Premium or Overnight Shipping.
You have 365 days to return most Bloomingdale's purchases. The Final Offer items must be returned within 30 days of the shipment date. For complete details, see our
Shipping
and
Returns
policies.