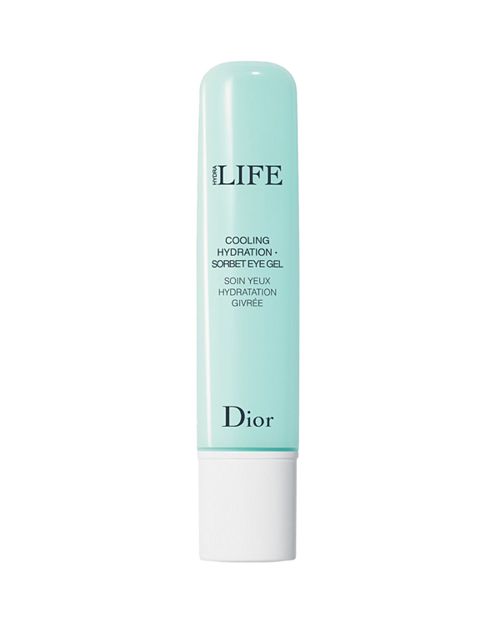 Dior
Hydra Life Cooling Hydration - Sorbet Eye Gel
product details
With its refreshing ceramic applicator, this eye gel moisturizes the skin while offering an immediate revitalizing effect, anywhere, anytime. The eyes are as if illuminated, fresh and moisturized. Signs of fatigue are diminished. The eyes appear to open up and are naturally beautiful. An ultra-fresh gel paired with a frosty ceramic applicator, offering the freshness of an ice cube to improve microcirculation around the eyes.

• Cornflower water immediately revitalizes the appearance of eyelids and reduces puffiness.
• Micronized powders illuminate and help correct dark circles.
• Abyssinica oil is known to nourish, coat and strengthen lashes and eyebrows.
• Haberlea reinforces the skin's natural defenses by acting on skin flora.
• Mallow boosts the circulation of water in the skin for improved hydration.

Instantly:
• Eyes appear to open up 82%*
• Dark circles are reduced 85%*
• The eye contour is decongested 92%*

After 4 weeks:
• The eye contour is radiant 100%*
• The eyes are revitalized 100%*

*Blind use test, 60 Chinese women.