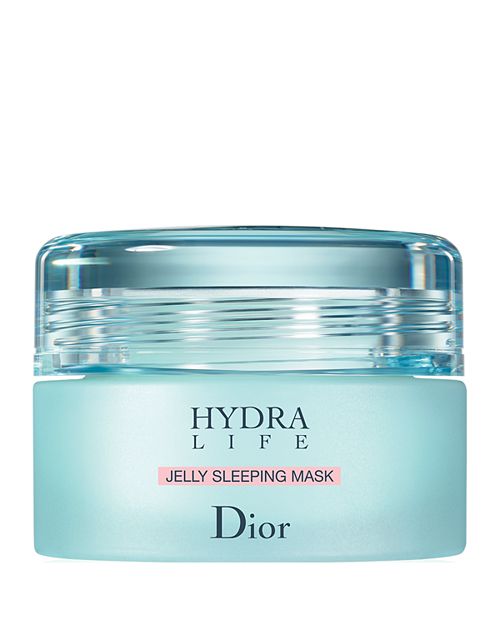 Dior
Hydra Life Jelly Sleeping Mask
product details
Wake up with radiant skin every morning. For the first time at Dior, Hydra Life offers a new generation of night masks with an ultra-lightweight jelly-water texture, boasting the highest concentration of Mallow jelly*, for eight hours of continuously infused hydration. After your first night's sleep, this ultra-fresh skincare offers an "eight hours of sleep" complexion and the eight benefits of perfectly rested skin that is full of life: smoothed lines and skin texture, fully hydrated, supple and plump-looking skin, softness, radiance and a fresh complexion. Day after day, the quality of the skin is visibly improved. The face radiates beauty and freshness.

Instant results**:
• The skin's texture is ultra-fresh: 100%
• The skin is instantly hydrated: 93%
• The skin is refreshed: 93%

After one day:
- The complexion looks fresh: 97%
- Facial features appear rested: 93%
- Signs of fatigue are diminished: 93%

To use: Apply generously all over the face every night, at the end of your beauty ritual and allow it to infuse the skin during the entire night. The Jelly Sleeping Mask is no-rinse and suitable for all skin types.

*In all Hydra Life skin care.
**Self-assessment by 30 women aged 20-35, just after application.