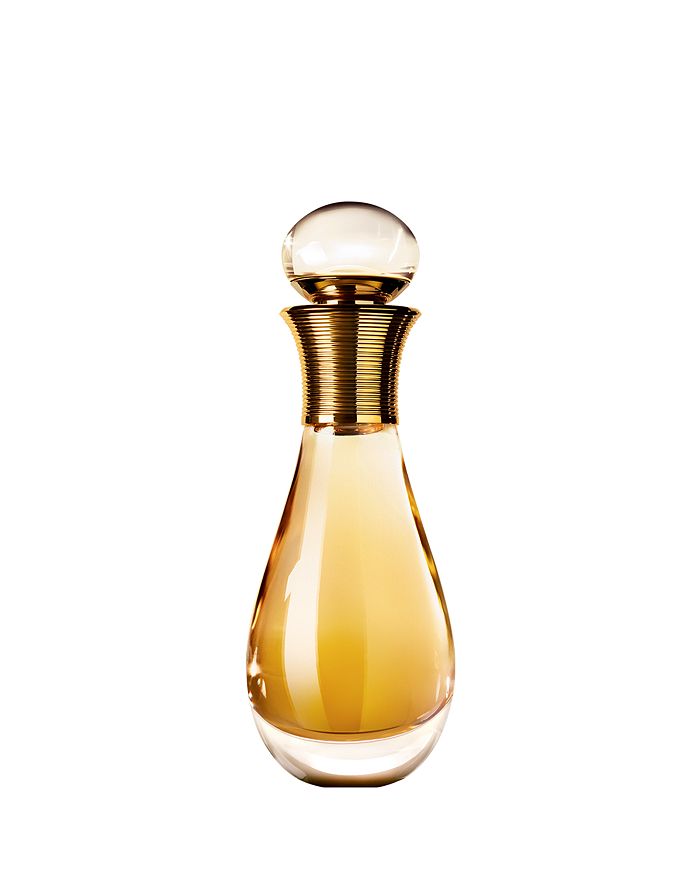 Dior
J'adore Touche de Parfum
product details
From one drop to infinity, make J'adore yours. J'adore Touche de Parfum is a new olfactory and sensory experience created by François Demachy. It is more than a fragrance--it is an unexpected invitation, a new creative and sensual approach that leaves each woman free to tailor her J'adore fragrance to the moment and her desires.

Apply a drop on the skin before spraying the J'adore fragrance of your choice. J'adore Touche de Parfum reacts differently on the skin of each woman who wears it. Depending on where it is applied and the notes of the fragrance paired with it, it provides endless variations and composes as many different fragrances as there are women's personalities.

TOP NOTE: Indian Jasmine Sambac Absolute. Rich and faceted, jasmine is a symbol of soft femininity. Indian Jasmine Absolute brings a mix of strength and delicateness.

HEART NOTE: Damascus Rose Absolute. Native to Turkey and Bulgaria, the Damascus rose is used as an essence or an absolute. A key ingredient in the perfumer's palette, it finds full expression in the heart note of J'adore.

BASE NOTE: Sri Lankan Sandalwood Essence. Native to India, santalum album is the most sought-after centuries-old variety in the world. In an effort to build eco-responsible relations in his quest for the highest quality raw materials available, François Demachy chose to forge a partnership with a Sri Lankan producer.