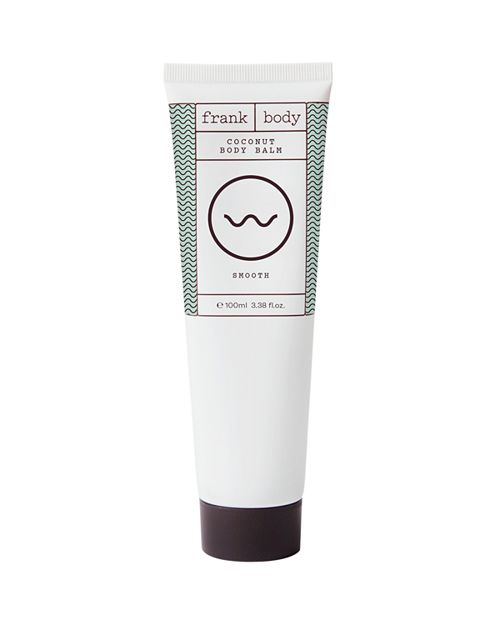 product details
Summer in a bottle, babe. Now you can enjoy soft, glowy skin all year round.

Nut-free, natural and determined to convince you to skinny dip. Coconut Body Balm is packed with coconut oil to transform your bod to the hottest destination of all. Makes you soft, dreamy and care-free, just like a summer fling.

Arabica Coffee Seed Oil
Like a double shot for your skin. The high caffeine content gets your blood pumping to tone and firm, while Vitamin E will make you feel as soft and smooth as a frothy cappuccino. Yum.

Coconut Oil
Coconut oil softens your skin and protects you from the outside elements. The only thing it won't protect you against is boys. Smile.

Jojoba Oil
Say that after a few piña coladas. It's similar to your skin so works as an excellent barrier and moisturizer. It sinks in quickly to make fine lines even finer. But laugh lines? We'll keep those.

Squalane
AKA: olives. Good on a martini, great on your bod. Makes your skin snap back like lycra.

Free from nuts, PEGs and parabens. And only tested on babes.

Use after scrubbing, sun exposure or whenever your skin feels dry. Like sand, this goes everywhere: Brightens up your body, highlights your cheekbones and freshens up the ends of dry hair.
3.38 oz.
This product is part of Glowhaus, a makeup and skin care boutique featuring all things dewy, sparkly and bright.
Imported
Web ID: 2661748