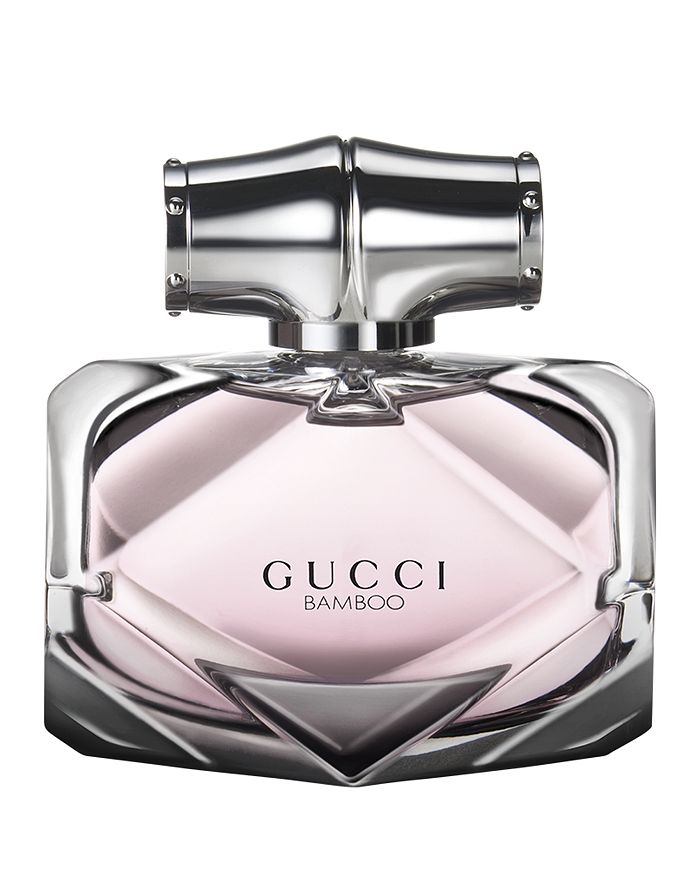 Gucci
Bamboo Eau de Parfum 2.5 oz.
product details
Compelling Femininity: A new fragrance for a modern multi-faceted woman.

Bamboo flourishes in extreme conditions. Able to withstand a hurricane's force, its natural strength compares to steel. The modern Gucci woman shares bamboo's characteristics. She balances strength and confidence with her innate femininity and poise. She is sensual yet powerful and commanding. She bends yet she does not break. Like bamboo, she is full of vitality, she is adaptable, and she faces life's changes with ease. Possessing inimitable feminine power, she is an alluring mix of many sides.

This magnetic dichotomy that pulsates in her is the foundation of Gucci's new fragrance story. Introducing Gucci Bamboo.

Gucci Bamboo emanates the Gucci woman's diverse sides: her femininity, confidence, savvy and strength. The fragrance represents her essence. A fragrance that is so true to her spirit, it's tailor-made precisely for the Gucci woman.

Soft and intense at once, Gucci Bamboo's sensorial composition draws its inspiration from the Gucci woman's harmonious dichotomy. Natural and resonant ingredients create a captivating olfactory story. Woody and warm notes vibrate through the heart and base. Deep Sandalwood, heady Tahitian Vanilla and unique grey Amber accords strike a complementary contrast with the inherent femininity found in exotic floral notes of soft Casablanca Lily, feminine Orange Blossom and delicate Ylang Ylang.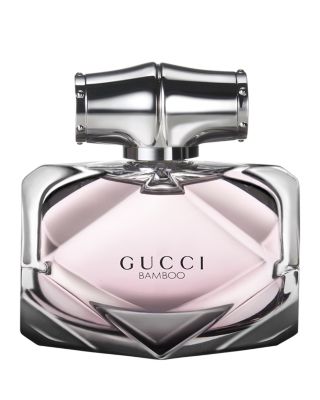 This item is part of Gucci Bamboo Eau de Parfum
View All

(2)