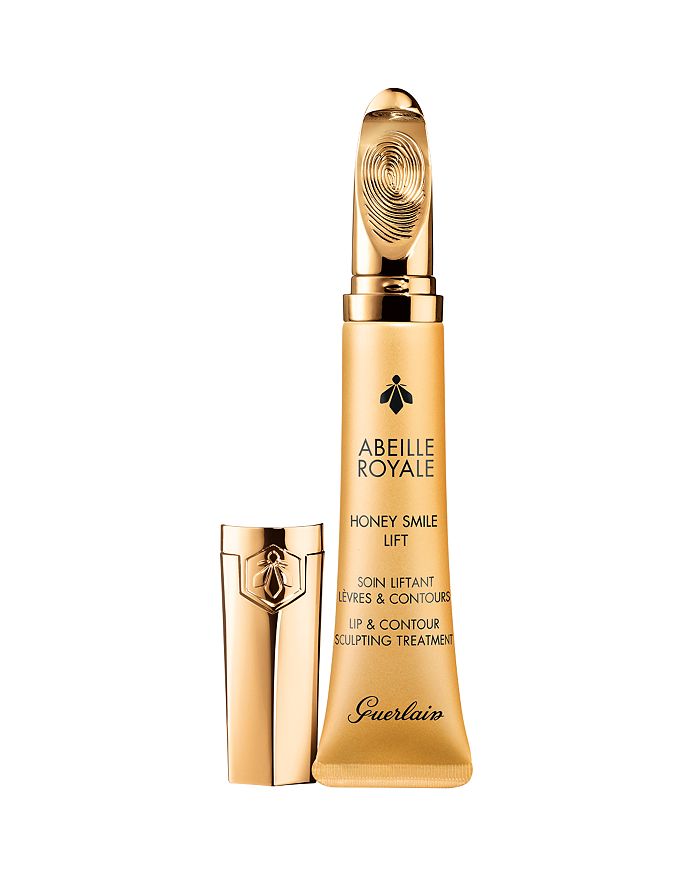 Guerlain
Abeille Royale Honey Smile Lift Lip & Contour Sculpting Treatment
product details
The first Guerlain Honey Smile Lift lip treatment that combines an intense repairing lotion, a unique applicator and an exclusive massaging for a sculpted lip contour. An intense formula that concentrates the effective repairing power of Guerlain bee products* with an applicator that follows the natural movement of your finger.

Lips are plumped, lines and wrinkles are blurred and the skin appears brighter for a more youthful appearance. Bee products are some of the world's most effective natural healing substances. Guerlain Research has extracted their active power to create Abeille Royale: a skincare program with Pure Royal Concentrate that stimulates the key mechanisms in the healing process within the skin to continuously help to minimize wrinkles and loss of tissue firmness.

*In vitro tests on ingredients.