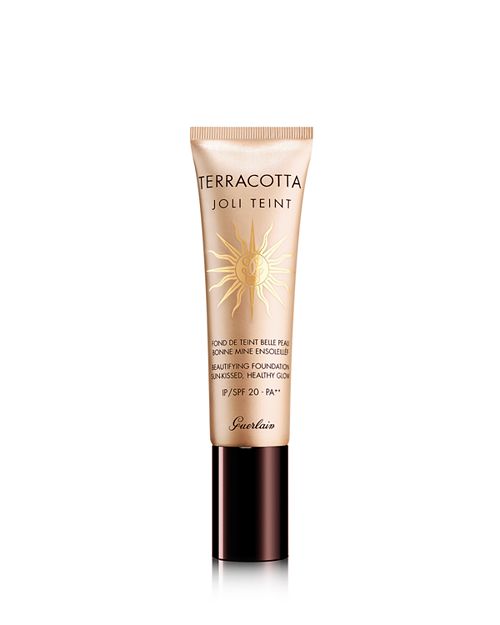 product details
Terracotta Joli Teint fluid foundation's ultra-light texture melts instantly into the skin, creating a perfectly evened out and sun-kissed complexion while protecting the skin with SPF 20. Discover a formula infused with a cocktail of natural ingredients to re-energize the skin:

- Chlorella extract: A micro-algae rich in proteins, vitamins, minerals and essential fatty acids to nourish and tone the skin.
- Nasturtium extract: This flower stimulates cell oxygenation, further boosting radiance and vitality.

Available in 5 sun-kissed shades, from fair to deep.

The perfect healthy glow duo: Discover your ideal match with Terracotta Powder. Each shade of Terracotta Joli Teint is designed to work perfectly as a base prior to your Terracotta Bronzing Powder application.