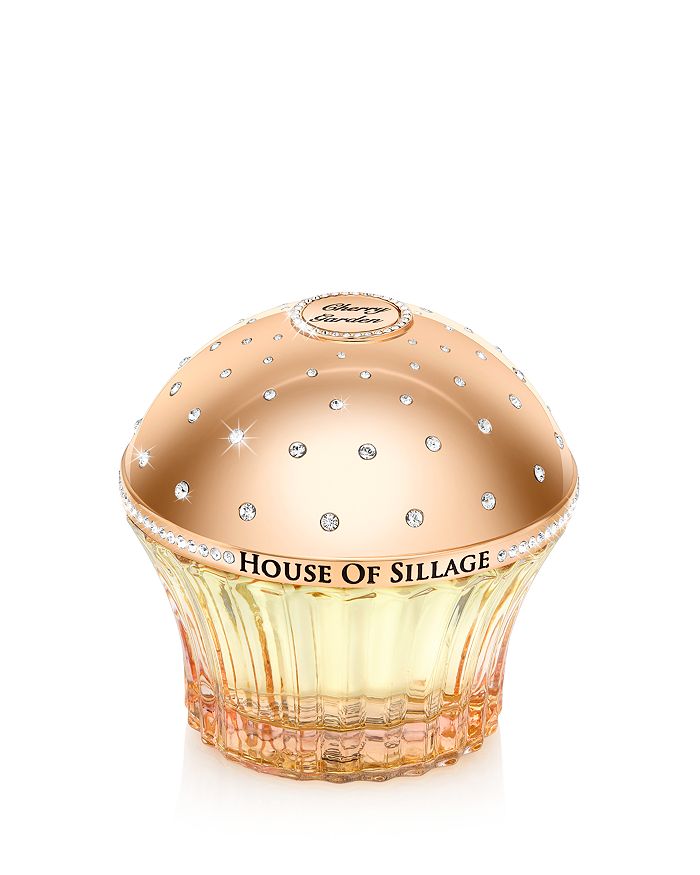 product details
House of Sillage transcends the binds of sensory expression through extraordinary fragrances, which are rivaled only by their breathtaking bottles. Delicately balancing the personal touch of craftsmanship with cutting-edge technology, House of Sillage creates fragrances and packaging of incomparable magnificence and distinction.

Cherry Garden evokes a sense of playfulness and curiosity through sweet traces of almond, vanilla and Sicilian bergamot oil. This fragrance transports the senses to a heavenly, glowing field of aromatic cherry blossoms, where floating butterflies and gentle rays of sun envelop the tantalizing and saccharine scent of the warm breeze.

Notes:
• Top Notes: Almond Oil, Aniseed Oil
• Heart Notes: Rose, Jasmine
• Base Notes: Heliotrope, Musk

• Each Signature fragrance contains the same extrait de parfum as their Limited Edition counterparts.
• Each piece serves as a refill to the Limited Edition Collection.
• Each cap is adorned with 158 hand-placed Swarovski crystals.
• The Signature Collection allows the much sought-after Limited Edition scents to be made available to a wider audience.