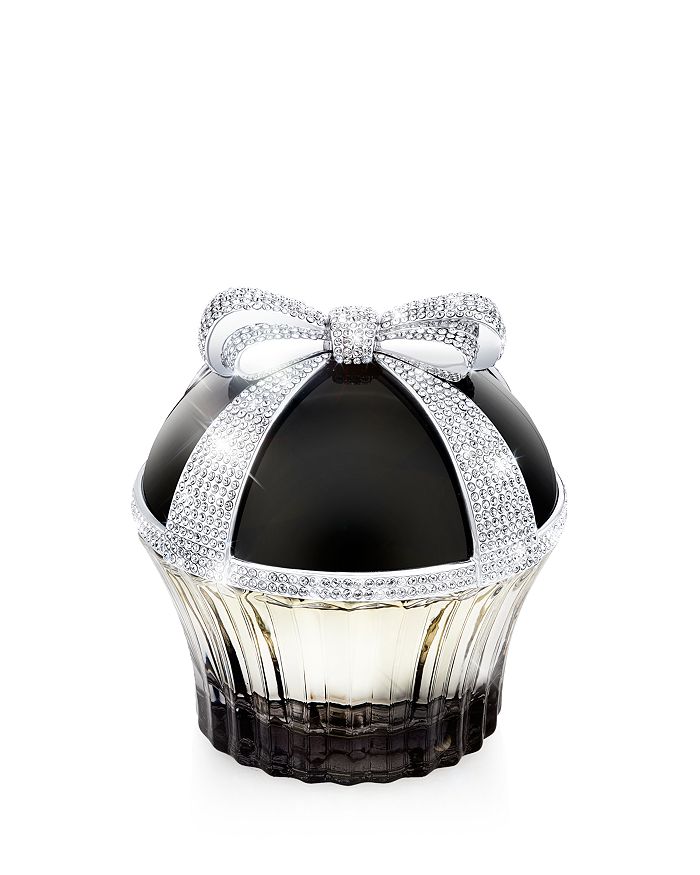 product details
House of Sillage transcends the binds of sensory expression through extraordinary fragrances, which are rivaled only by their breathtaking bottles. Delicately balancing the personal touch of craftsmanship with cutting-edge technology, House of Sillage creates fragrances and packaging of incomparable magnificence and distinction.

A sultry potion of bold and exotic spices, Nouez Moi evokes a captivating aroma with irresistible notes of Bulgarian rose and Indonesian patchouli. An elegant and classic bow adorned in crystals cascades over the fragrance, capturing the eyes of everyone in its path while it emanates an effortlessly playful, avant-garde aura of irresistible beauty.

Notes:
• Top Notes: Peppercorn, Cardamom Oil
• Heart Notes: Rose Oil, Jasmine
• Base Notes: Patchouli, Musk

• Each Limited Edition bottle is numbered for authenticity and rarity.
• Each piece is inspired by haute joallerie and designed to be treasured as a collectible work of art.
• Each bottle contains precious gemstones and unique elements made through countless hours of design and master craftsmanship.
• Each design captures the inspiration of the scent within the bottle.