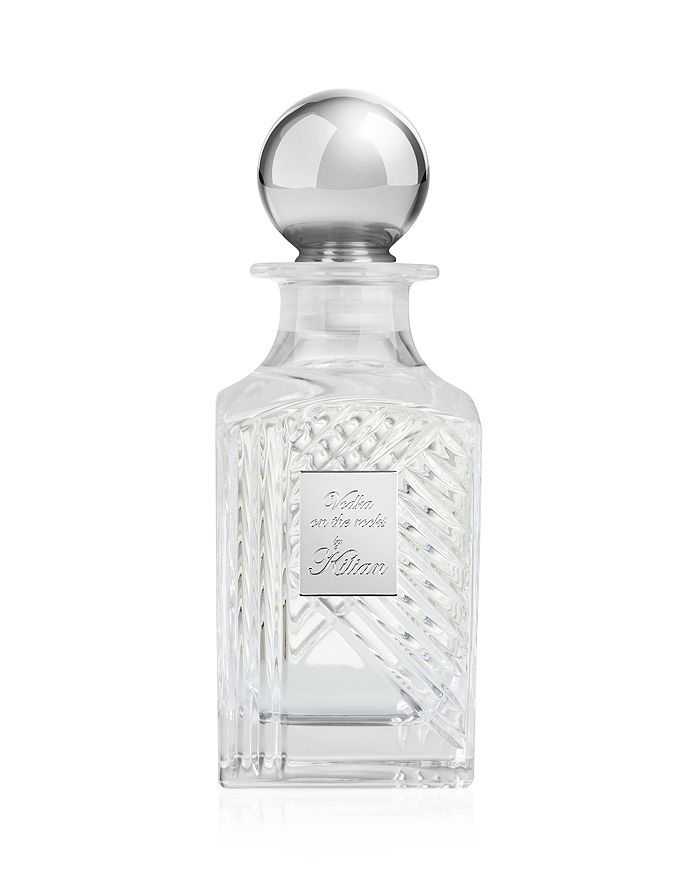 Kilian
Addictive State of Mind Vodka on the Rocks Eau de Parfum Mini Carafe 8.5 oz.
product details
KEY NOTES:
Cardamom, rose, oakmoss

FRAGRANCE FAMILY:
Cool spices

ABOUT THE FRAGRANCE:
Ice cracks beneath a stream of silky clear liquid, awakening deep curiosity for a taste of. Comprised of cool spices like cardamom and coriander plus aldehydes at the opening, Vodka on the Rocks evokes the frozen steam rising from ice cubes in a clear crystal tumbler. Bitter rhubarb accord, a splash of clear rose and lily of the valley harmonize with an intoxicating leather undertone of sandalwood and oakmoss.

Perfumer: Sidonie Lancesseur

Inspired by an iconic cognac carafe, this flacon has been created following the ancient tradition of glass making. Twelve craftsmen are involved in the creation process, resulting in an object that is finished with exquisite straight lines and brightness: a timeless objet d'art. The most perfect shape accented with the repeating, iconic K pattern, refracting light infinitely. A zamac silver-tone globe cap adds strength and elegance. True luxury should last a lifetime--as such, the Kilian mini carafe is the ultimate refill.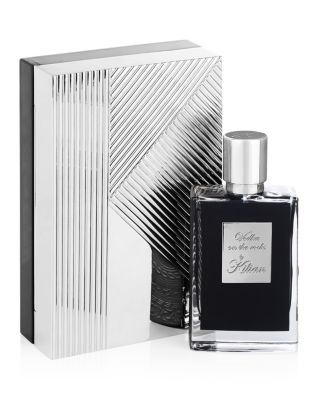 This item is part of Kilian Addictive State of Mind Vodka on the Rocks Eau de Parfum
View All

(4)