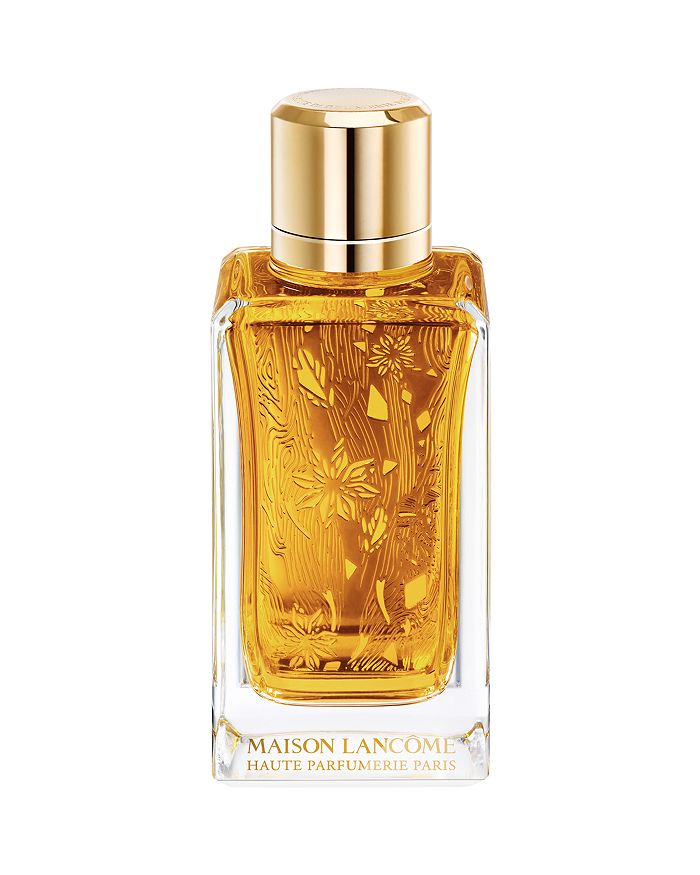 Lancôme
Maison L'Autre Ôud Eau de Parfum
product details
KEY NOTES:
Oud wood, rose, cypriol, myrrh, frankincense, saffron

ABOUT THE FRAGRANCE:
Lancôme has appointed some of the greatest contemporary perfumers to pay homage to Lancôme's founder, Armand Petitjean. The result is Maison Lancôme, a new collection of fragrances that so exquisitely touch upon and carry on Petitjean's dream and the essence of the House itself.

L'Autre Ôud swings between oud wood and rose, light and shadow, strength and sweetness, masculinity and femininity. Christophe Raynaud created a blend of 17 hand-picked raw materials that recomposes an Oud Wood with incomparable complexity. Dark and leathery, it wavers between the spicy nuances of Cypriol and the shadowy depth of Myrrh. The Frankincense Rose signature transports a splendid Damascena Rose, set off with Saffron, into swirls of Frankincense.

With a precious bottle made of glass and gold, the noble materials reveal the story of the Art of Assemblage. Lancôme revisits its tradition of uniting art and craftsmanship by entrusting French artists Alex & Marine to tell a story with each unique bottle design. Drawing inspiration from the fragrance florals, including the way that they were picked and crafted into an essence, each fragrance blend is interpreted with an illustration that has been reproduced on a golden plate on the back of the bottle.