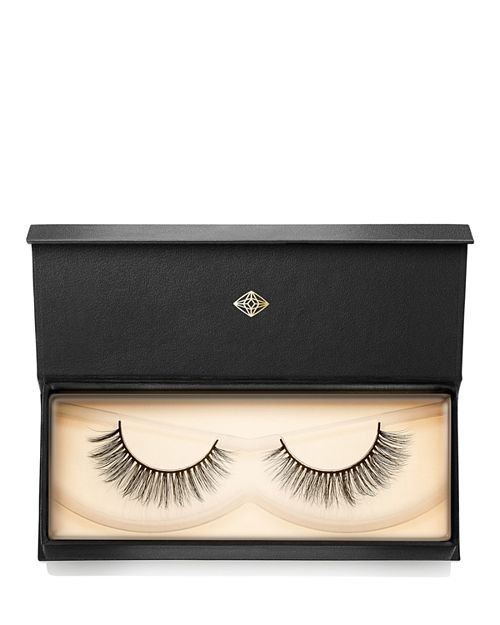 product details
Finally, a synthetic mink lash that matches--and even surpasses--the quality of the real thing. Super-premium silk makes these fur-free falsies look even more luxurious and natural than authentic mink lashes, with a lighter, softer feel. Lush layers create a dramatic 3D effect with a beautiful lasting curl, while an exclusive cotton band makes them some of the most comfortable false lashes available.

Visionary Lash Style 007 features feathery, fluffy layers with soft spiky lash segments, creating a starburst effect and a true '60s vibe. These are as luscious on the eye as they look in the tray.

Why it's great:
- Reusable up to 20–30 times with appropriate care.
- Length 9–12 mm.
- Very full volume.
This product is part of Glowhaus, a makeup and skin care boutique featuring all things dewy, sparkly and bright.
Web ID: 2642969