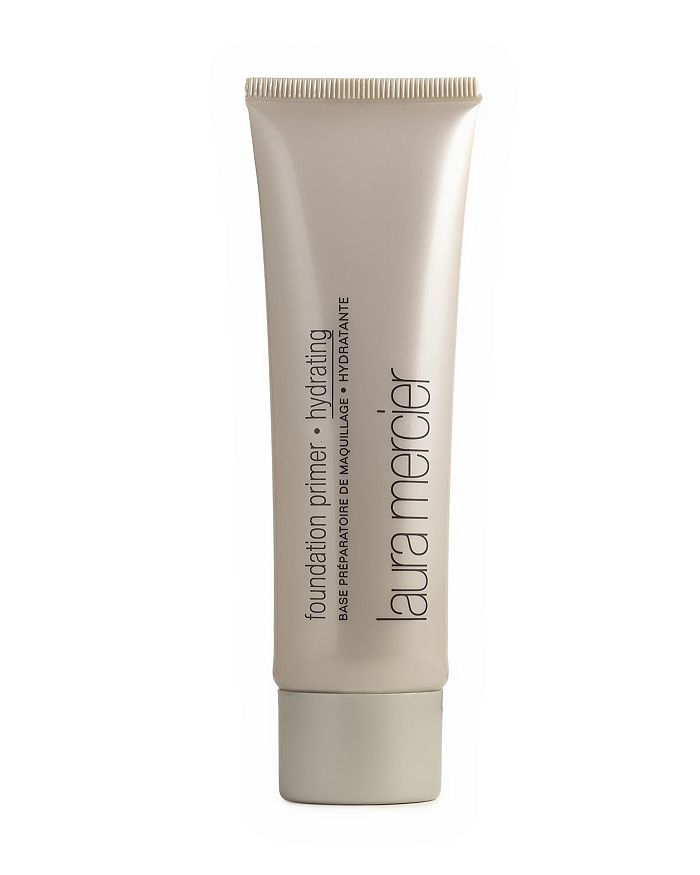 product details
Moisture-rich primer nourishes, soothes and conditions skin as it creates a smooth surface for flawless makeup application. The formula provides a soft focus effect to help minimize the look of pores, fine lines and imperfections. Laura created this expert Hydrating Primer specifically for dry, dehydrated skin. Lightweight, creamy formula creates a protective moisture buffer with an enhanced antioxidant vitamin mix that helps protect skin against harmful aging effects of the environment. Prepares for and perfects makeup application. Like all Laura Mercier Primers, it creates a perfectly smooth, even surface for applying foundation. It helps makeup glide on easily and last longer, so your look stays fresh and color-true for hours.

Unlike traditional primers that are overloaded with silicone smoothers, Laura Mercier Primers are water-based and include a minimal concentration of the lightest silicones. That's why they feel fresh and lightweight and why they work as well as they do. Apply on clean skin or after your moisturizer or sunscreen. Gently massage primer into skin's surface with fingertips. Follow with Tinted Moisturizer, Foundation or Concealer.

Pro tip: Place in the refrigerator before use. The coolness will refresh your skin and help reduce visible puffiness. Ideal for normal to dry skin types.

Non-comedogenic. Dermatologist tested.