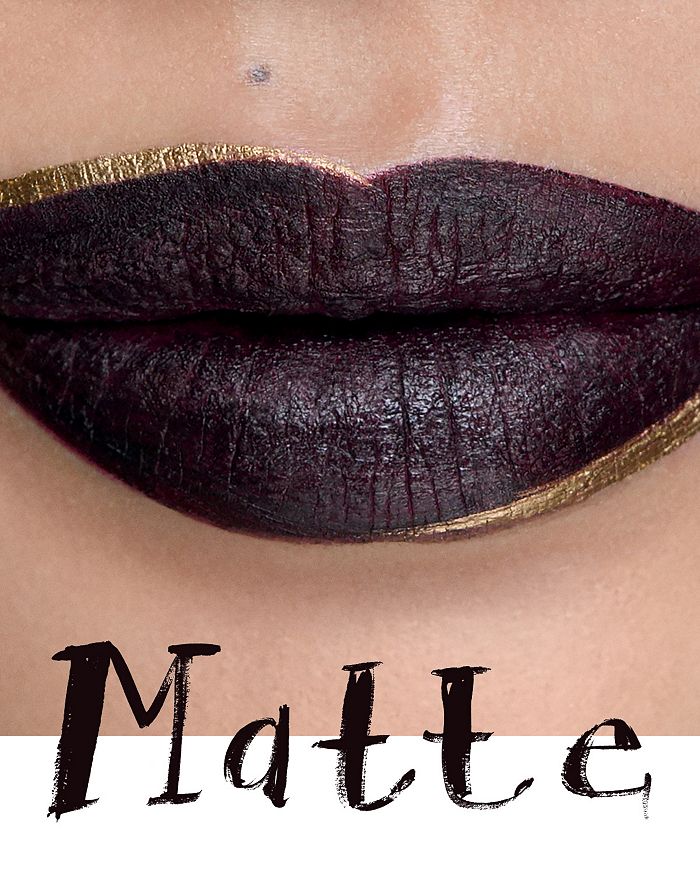 product details
Look: The Deco Matte

Don't be dra-MATTE-ic! Or do, in M·A·C's most popular texture, a look that is classically gorgeous or fearlessly bold.

How to:
1. Apply Retro Matte Liquid Lipcolor in High Drama to the lips using a brush.
2. Line and fill in lips with Nightmoth Lip Pencil.
3. Tidy the edges with a brush.
4. Mix Gold Pigment with Lip Conditioner.
5. Line upper right and lower left outer corners of the lips using a brush.