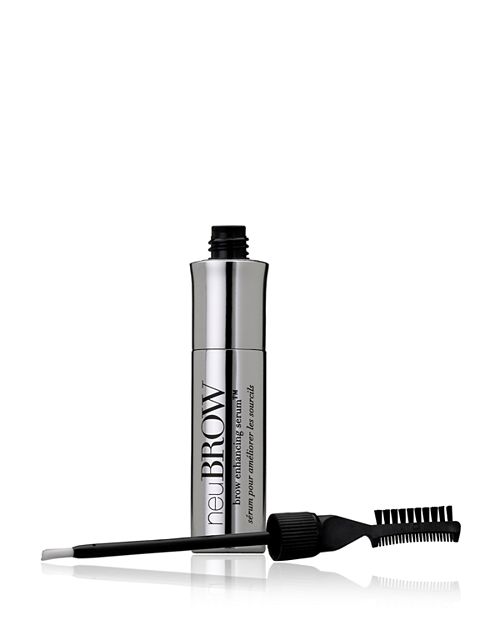 neuLash
neuBrow Brow Enhancing Serum
product details
From Skin Research Laboratories, this potent serum is formulated with an exclusive Dual-Weight Protein Complex™ that replenishes and protects the brows, promoting strength, suppleness and shine. It delivers fuller-looking, more defined eyebrows in three to four weeks.

Formulated with moisturizing Keratin to support sparse, undernourished and aging brows. Bio-engineered polypeptides, a proprietary combination of amino acids, help rejuvenate the brows, enhancing their overall appearance. Biotin, an essential nutrient with fortifying benefits, helps protect brows from further damage. Apple stem cell extract encourages a look of vitality. The result is shapely, fuller-looking, more defined brows—and a healthier appearance.

• Ophthalmologist and dermatologist tested.
• Clinically proven safe, gentle and effective.
• Fragrance free.
• Paraben free.
• Can be used twice a day.
0.2 oz.
Made in USA
Web ID: 805012