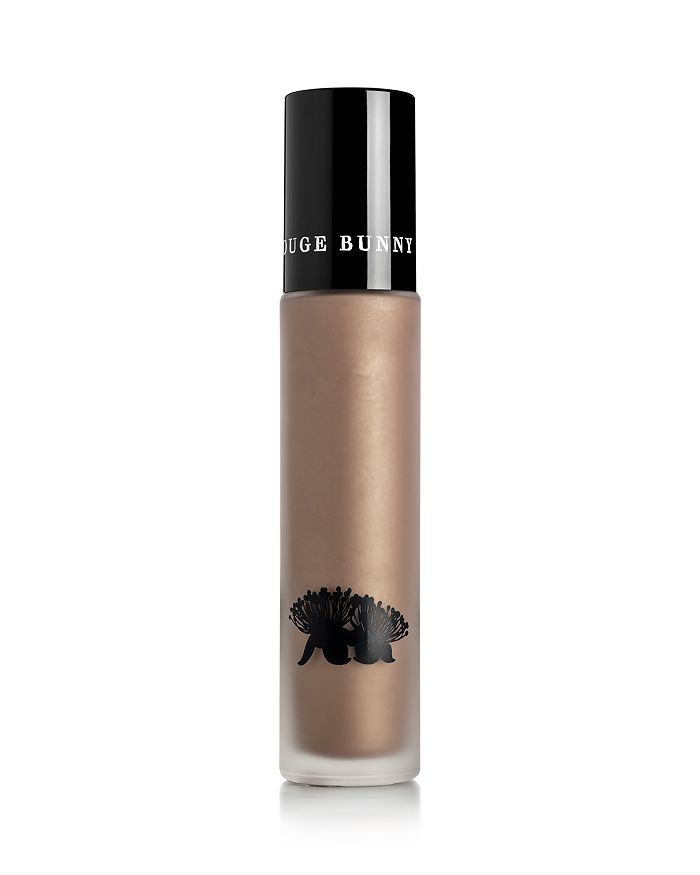 color:
As If It Were Summer Still…
product details
The Order of Rouge Bunny Rouge recreated this liquid-enchantment-in-a-bottle to polish your skin to a natural, even and radiant, blissed-out halo of warmth. The subtle softness of the golden micro-particles contained within its heart will burnish you to glistening silk, all laid out on a reserved bed of summer. Anoint yourself with this delicately exotic liquid to remind you of spinning until light-headed under the dreamy light of the sun on a midsummer's day. Gloriously glamorous and inexorably captivating, you'll be transformed into a Sun Angel, even in the midst of the greyest winter.

This liquid formula of the future will magnify your youth and summer glow timelessly. Offering you an elegant glow with the greatest transparency, extremely luminous and smoothing, the Bronzing Liquid's ultra-light texture is exceptionally easy to dispense and to blend--for a streak-free and lasting result.

The health and beauty of the face and body are emphasized beyond comparison by a radiant, natural tan effect. Containing Hyaluronic Acid and a mix of Triglycerides to moisturize and smooth the skin, and Grape Seed Oil to restore elasticity. It is antioxidant with the addition of Vitamin E, nourishes with Lime Tree Blossom Extract while Jojoba Oil protects against dehydration. Use on face or body, layer on for intensity or mix with moisturizer for an ethereally soft look.
1.7
This product is part of Glowhaus, a makeup and skin care boutique featuring all things dewy, sparkly and bright.
Web ID: 2651812