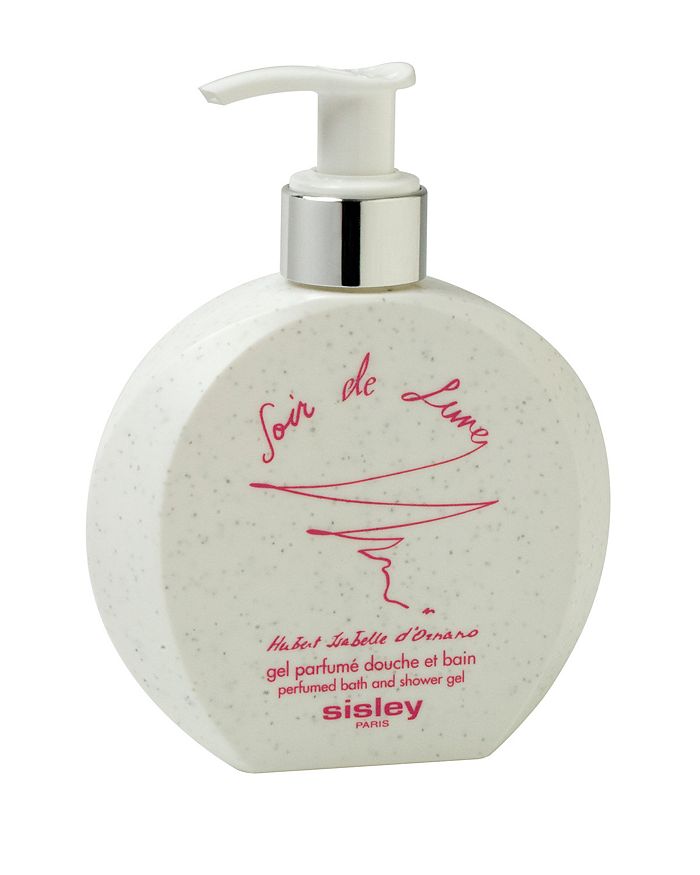 product details
A perfumed foaming gel that caresses the skin with a delicate touch. A new perfumed ritual for the body, it gently cleanses the skin and on contact with water releases its rich, warm and feminine notes. It leaves a discreet touch of the floral chypre fragrance trail of Soir de Lune in a precious and intimate moment. It transforms into a rich, delicate foam that leaves the skin satin soft while respecting its physiological balance and fragile nature thanks to the plant extracts and vitamins that it contains:

- Organically grown Red Vine and extract of Wild Roseto tone the epidermis.
- Matricaria Extract (organically grown flower) to soften and calm skin.
- D-Panthenol and pro-vitamin B5 to moisturize and soothe the epidermis.

It can be combined with the Moisturising Perfumed Body Cream, which envelopes the skin with an ultra-feminine note of wood, patchouli and fruits.