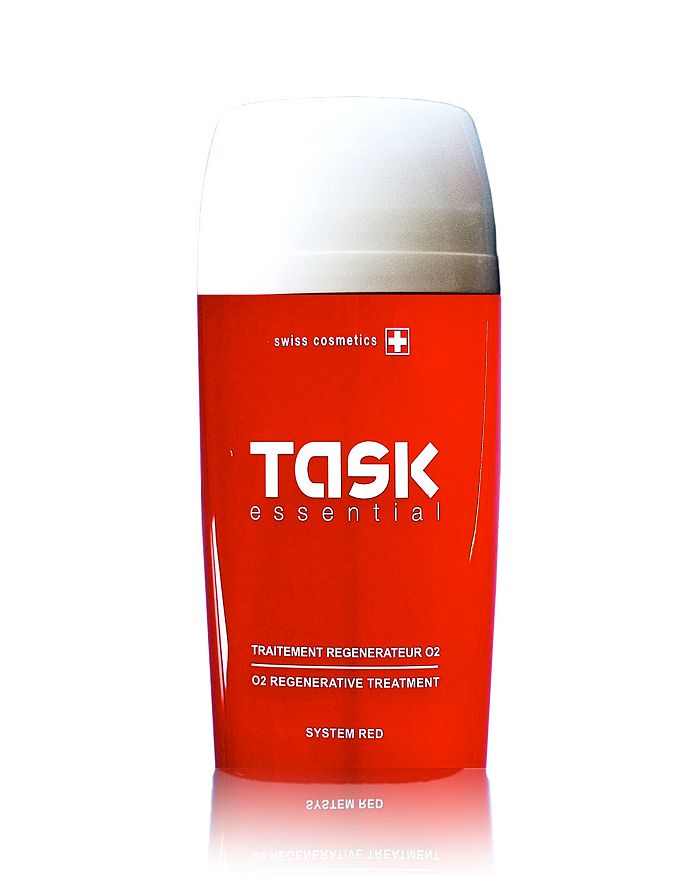 product details
Task Essential System Red enhances skin's natural overnight regenerative process to deliver unsurpassed results.

Rare Snow Algae provides complete protection against free radical damage from environmental stresses. High concentrations of Oxygen and Hyaluronic Acid boost skin's natural production of collagen for a youthful firmness, while ensuring maximum levels of hydration. New generation Cyclopeptides and Argan Stem Cells promote cell renewal.

Skin texture and structure are strengthened, vitality is restored and the appearance of lines and wrinkles is dramatically reduced. Dual delivery chambers allow the high concentrations of each ingredient to combine at the moment of application for the most potent effectiveness.