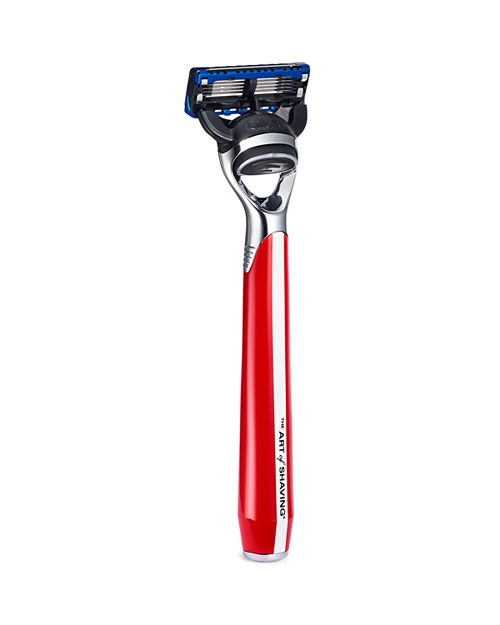 product details
The Art of Shaving's vintage racing inspired Morris Park Collection™* Razor combines smooth handling and bold style to evoke the confidence of a vintage race car. Exclusively designed by The Art of Shaving, each razor features a classic racing color polished to a beautiful finish and accented with chrome details.

FEATURES:
- High quality ABS** with chrome-plated accents and inlaid detailing
- Lightweight handle
- Handle is properly weighted and balanced
- Comes with a Gillette® Fusion® ProGlide® Manual Blade and fits all Fusion Cartridges
- Weight is 42.698g; handle length is 5"

BENEFITS:
- High quality ABS** wears well in a wet environment and over time.
- Chrome-plated accents and inlaid detailing add premium style and design.
- Properly weighted and balanced handle acts as an extension of your hand and helps reduce pressure placed on the skin during shaving.
- The Gillette® Fusion® ProGlide® Manual Blade combines improved blade technology*** with an advanced luxury handle for an exceptional shaving experience.

* Morris Park was one of the first auto racing arenas in America during the early twentieth century. Shut down in 1910, the former site was sold for development and is now an area located in the Bronx borough of New York City.
** ABS: Acrylonitrile butadiene styrene. A high-quality thermo plastic polymer.
*** Over previous Fusion model.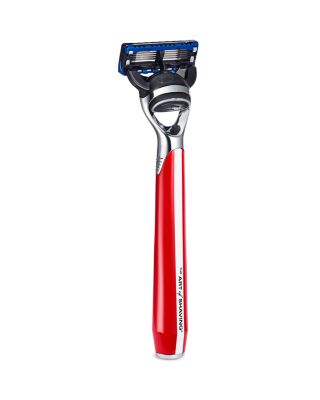 This item is part of The Art of Shaving Morris Park Razor
View All

(2)