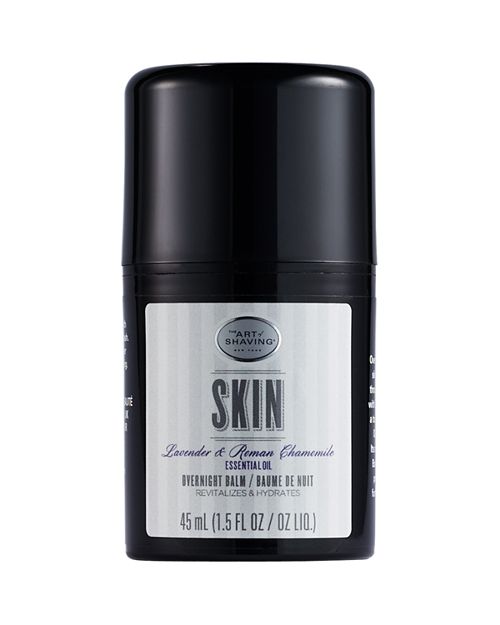 product details
The Overnight Balm is designed to revitalize and hydrate the skin through the night by protecting the surface of the skin from further drying as you sleep. Overnight Balm is well suited for all those who need additional nightly hydration to improve their skin's appearance.

Features:
- Customized blend with 20% Shea butter
- Includes Jojoba oil, olive oil and glycerin
- Formulated with Lavender and a touch of Roman Chamomile Oil
- The formula is free of alcohol and synthetic dyes

Benefits:
- Emollients nourish the skin by intensely hydrating through the night and protect the surface from further drying during sleep.
- Lavender and Roman Chamomile Oil provides a calming scent experience.
- Alcohol and synthetic dye free formula will not cause undue irritation.

How to use:
Cleanse face with The Art of Shaving Face Wash. Apply Overnight Balm over face and neck every evening. Continue as needed (1 to 4 weeks). To prevent ingrown hairs, follow The 4 Elements of the Perfect Shave . Prepare, Lather Up!, Shave, Moisturize daily.