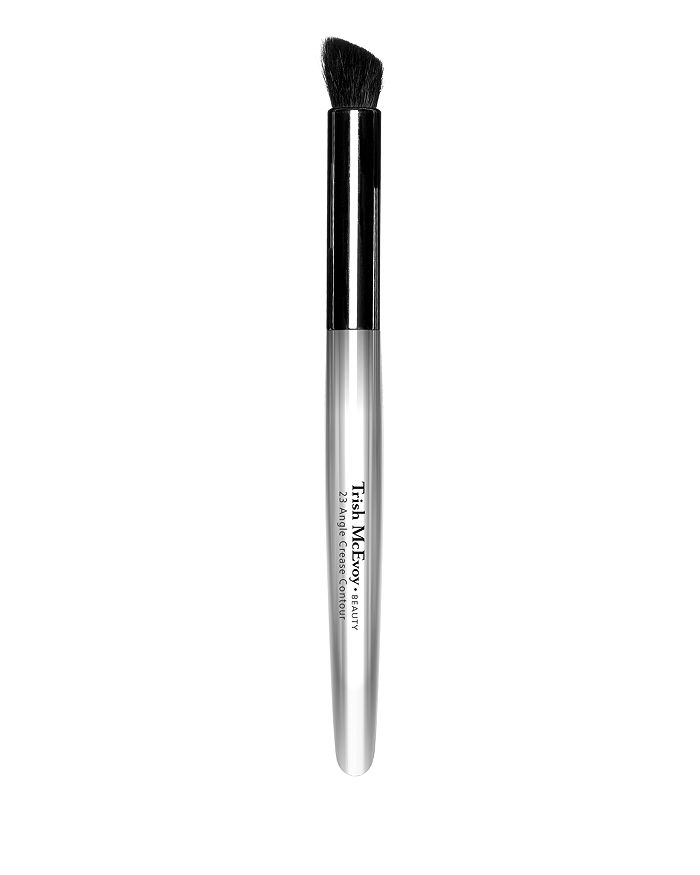 product details
Trish's Brush 23 Angled Crease Contour is dual-purposed designed to deliver a full-coverage eye shadow application with its flat side and crease contour with the angled tip.

* Handcrafted for exquisite quality and durability
* Precision-cut for technically perfect results
* Brass ferrules

Directions: Press the brush into eye color. Tap off excess and test the color on the back of your hand to ensure you have the desired amount of pigment.

For a full-coverage eye shadow application press the flat side of the brush onto the eye.

For crease contour, sweep the angled tip of the brush into the crease of the eye, working it in a windshield wiper motion until color is seamlessly blended.